WHAT IS CNC METAL BENDING AND CNC FORMING?
The act of bending metal using a press brake has many different names. Some of those names are metal bending, forming, and sheet metal bending. But all are actually the same thing. At NaiMor we utilize precision CNC press brakes for all metal bending jobs.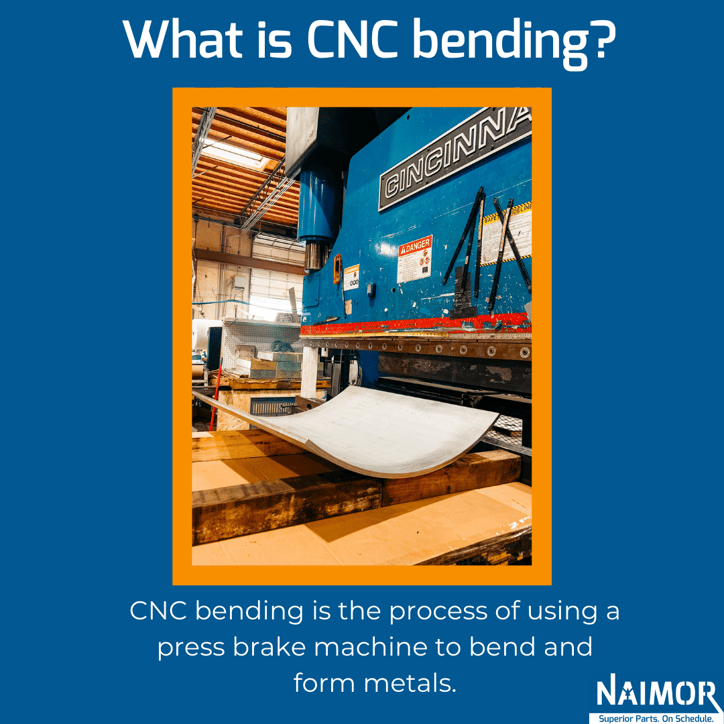 CNC forming is when a computer controlled press brake is used to shape metal. CNC press brakes require programming to form material. CNC stands for computer numerically controlled. For a more in depth explanation for what CNC is, check out this blog post!
The press brake is programmed to automatically go through one to several steps, to progressively move the stops and adjust the stroke of the press to produce the desired bend. The operator loads the part to be formed against the back gauge, in most cases. And once the part is positioned properly, the press brake is operated with a footswitch.
A part may also be formed from a front gauge or a side gauge depending on the geometry the operator is trying to create. The programmability of modern press brakes saves time in set ups and in creating parts with multiple bends. Modern press brakes also have excellent repeatability and accuracy when creating parts.
CNC press brakes are crucial to the metal fabrication industry and are commonly used in production of Naimor parts. CNC bending/forming can be used for various designs and can bend a variety of metals and plastics.
HOW DO THE CNC FORMING OPERATIONS WORK?
CNC forming machines have a programmable console that allow machine operators to enter the exact specifications of each part. Through the process of programming, the operator guides the machine through a series of steps required to make the final shape of the part.
Every press brake consists of a bottom bed and a top rail. On the bottom bed there is a tool called a die, shaped like a V and is referred to as a v-die. On the top rail, there is a punch tool.
To form the metal the press brake lowers the punch onto the sheet of metal that is on top of the die, or the bottom bed comes up to the punch to bend the metal. This forms the metal into the desired shape in one or multiple steps as needed. Having CNC press brakes allows us at NaiMor to form parts efficiently and accurately.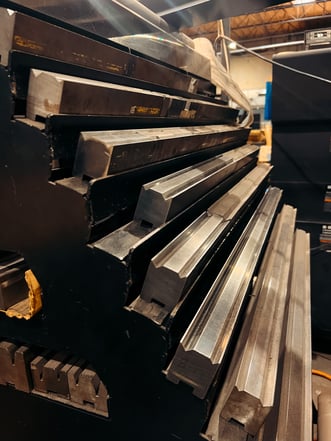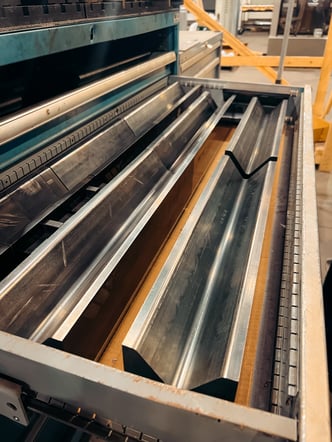 Several examples of v-dies used for bending metal into desired shapes.
WHAT KIND OF PRESS BRAKES DOES NAIMOR WORK WITH?
NaiMor utilizes four CNC forming brakes, two made by Amada and two made by Cincinnati.
The main difference between these two manufacturers is that with the AMADA press brakes the bottom bed, where the die tool is, goes up to the punch to form the metal, which is called "Up Acting."
The Cincinnati press brake has the punch on the top rail (the punch) drives down to the bottom bed to form the metal, which is called "Down Acting."
Both machines are hydraulic press brakes and offer distinct advantages and disadvantages. It is nice to have both to meet the needs of our customers. NaiMor uses hydraulic over mechanical for superior accuracy and safety.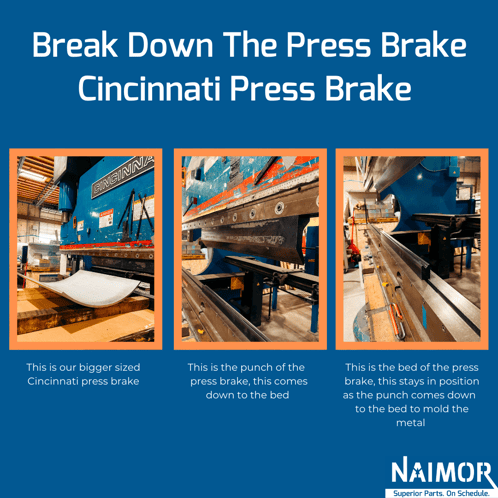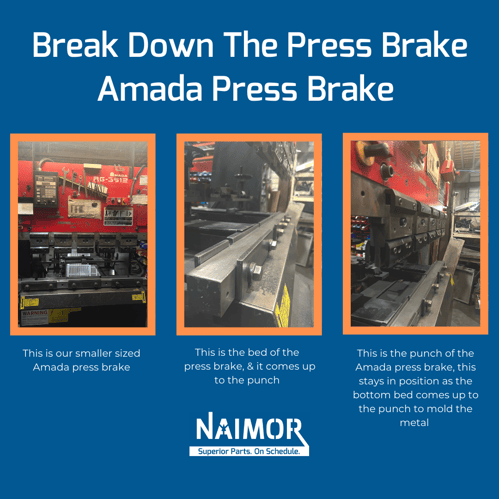 WHY CNC BENDING?
CNC bending is used in many products we produce due to its accuracy and reliability. It is a very common operation that allows us at NaiMor to bend and fold metal in accurate and precise ways. Here at NaiMor we use our press brake machines to work on products such as compost bins, brackets, clothing shelves, coffee machine drain trays, air diffusers used at hospitals, and many more products for various industries. Our forming capabilities include bending stainless steel, aluminum, brass, copper, steel, and plastics.
WHY NAIMOR?
NaiMor offers high quality CNC services. From the wide range of capabilities of our press brakes to our highly skilled and knowledgeable operators, we are your one stop shop for all your metal fabrication needs. We specifically utilize different types of press brakes to ensure our customers are able to get the service they need, no matter the job.
Here at NaiMor we have a press brake with a 12-foot-wide bed length that allows us to use a force up to 230 tons. This allows us to work with various thicknesses and lengths of metals.
We also have a smaller press brake that has a 4-foot-wide bed length that uses up to 40 tons of force. This press brake allows us the ability to work with delicate bends.
NaiMor guarantees top tier work, all done in house. See our blog post for further information on our press brake capabilities.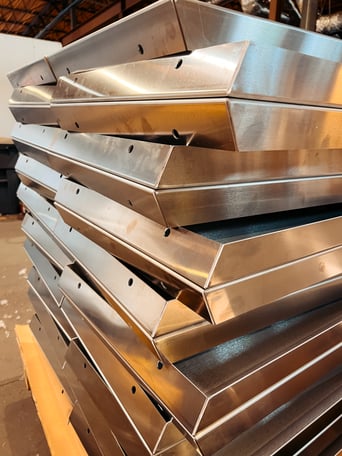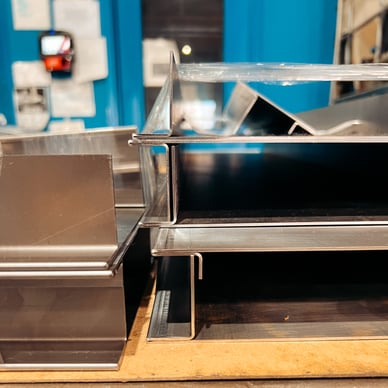 Two examples of our forming work. Check out our instagram for many more photos and videos of our work!
LEARN WHAT NAIMOR CAN BUILD FOR YOU!