What is CNC?
CNC stands for "computer numerical control" and it is a method of automating different tools and machines used for manufacturing. In essence, CNC allows for the ability to pre-program computer software on machines that then dictates the movement of factory tools and machinery. This is accomplished through a programming language called "G-code," which is executed by a microcomputer attached to a CNC capable machine. This microcomputer is called a "machine control unit" (MCU), and it tells the machine the instructions and parameters it is to follow based on what the code says for that particular part.
How CNC works
All manufacturing starts with an idea. This idea can be just in one's head, hand drawn on a piece of paper (aka a "napkin drawing"), or sketched out using a computer/tablet. But in order for the idea to go to the finished part, this idea must be translated into a computer-aided design (CAD) image. And it is this CAD image that then gets translated into G-code, which then gets inputted into the CNC machine. Once a design has gone through this first part, the operator then does a test run without any raw material in place. This is to make sure the machine has the correct feed rate of materials, correct positioning of components (both raw material and machine components), and the correct speed of a tool's components.
Below is an example of what G-code looks like.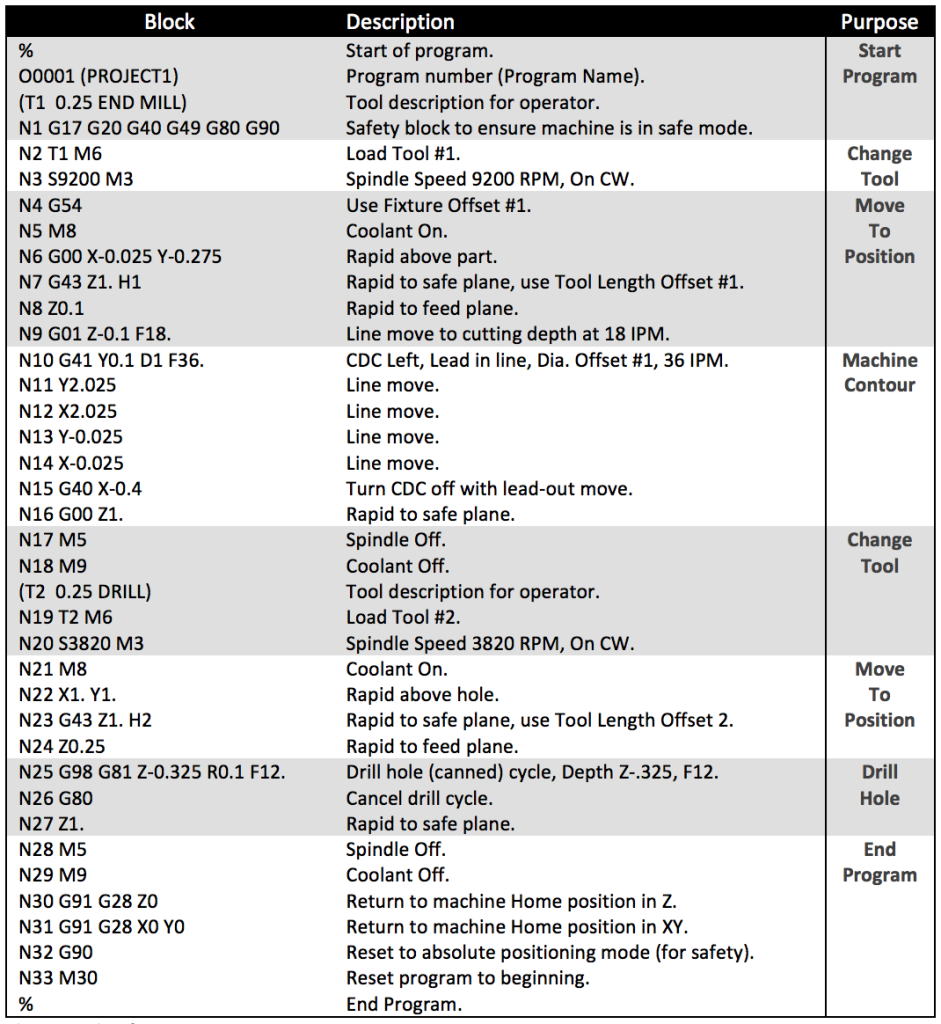 For more in-depth information about G-Code for CNC programming see: Autodesk article (image credit)
Why CNC?
The reason NaiMor uses CNC machines is because as a metal fabrication shop we need the precision, ability to do complex designs, and the repeatability that these machines offer. CNC machines are also faster and have better accuracy than their manual counterparts. All of NaiMor's CNC machines are integrated with CAD and computer-aided manufacturing (CAM) software, which speeds up the process of programming these machines. All of the above benefits of using CNC machines means cost savings and a better product for our customers!