Our CNC Routers
Did you know that at NaiMor we have two CNC routers? One is very large at 96" by 360"! And the second router is 60" x 144". We are also able to cut larger sheets through repositioning. NaiMor is able to cut a wide selection of materials, ranging from aluminum to composite materials (as shown in the chart).
2 sizes of CNC Routers: Max size 96" x 360"

| | |
| --- | --- |
| Benefits | Materials |
| Cut 6" thick of non-ferrous material | Aluminum |
| Very clean cuts | Copper |
| Very precise & accurate cuts | Brass |
| Great for aluminum boats | Wood |
| Increased quality | Plastic |
| Quick fabrication time | Acrylic |
| Metal graining | Composite Materials |
CNC Routers allow for ultra-precise cutting and are able to lower metal fabrication costs with increased quality. CNC routers are used to cut, carve, rout, and drill material, so we can create high-quality parts for your products regardless of the material you choose.
Below are some photos of our largest CNC router in action: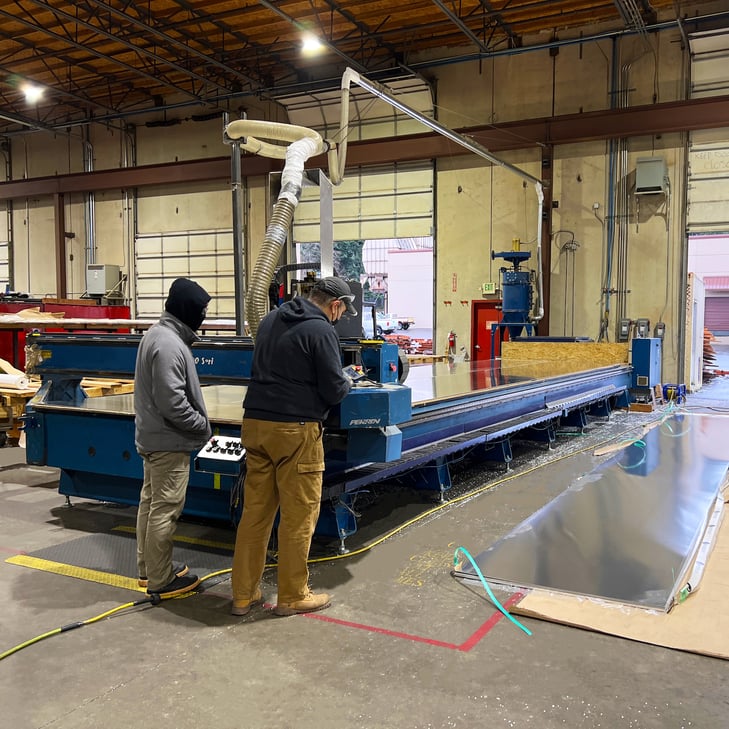 The photo above shows the full scale of how large our largest CNC router is (96" x 360").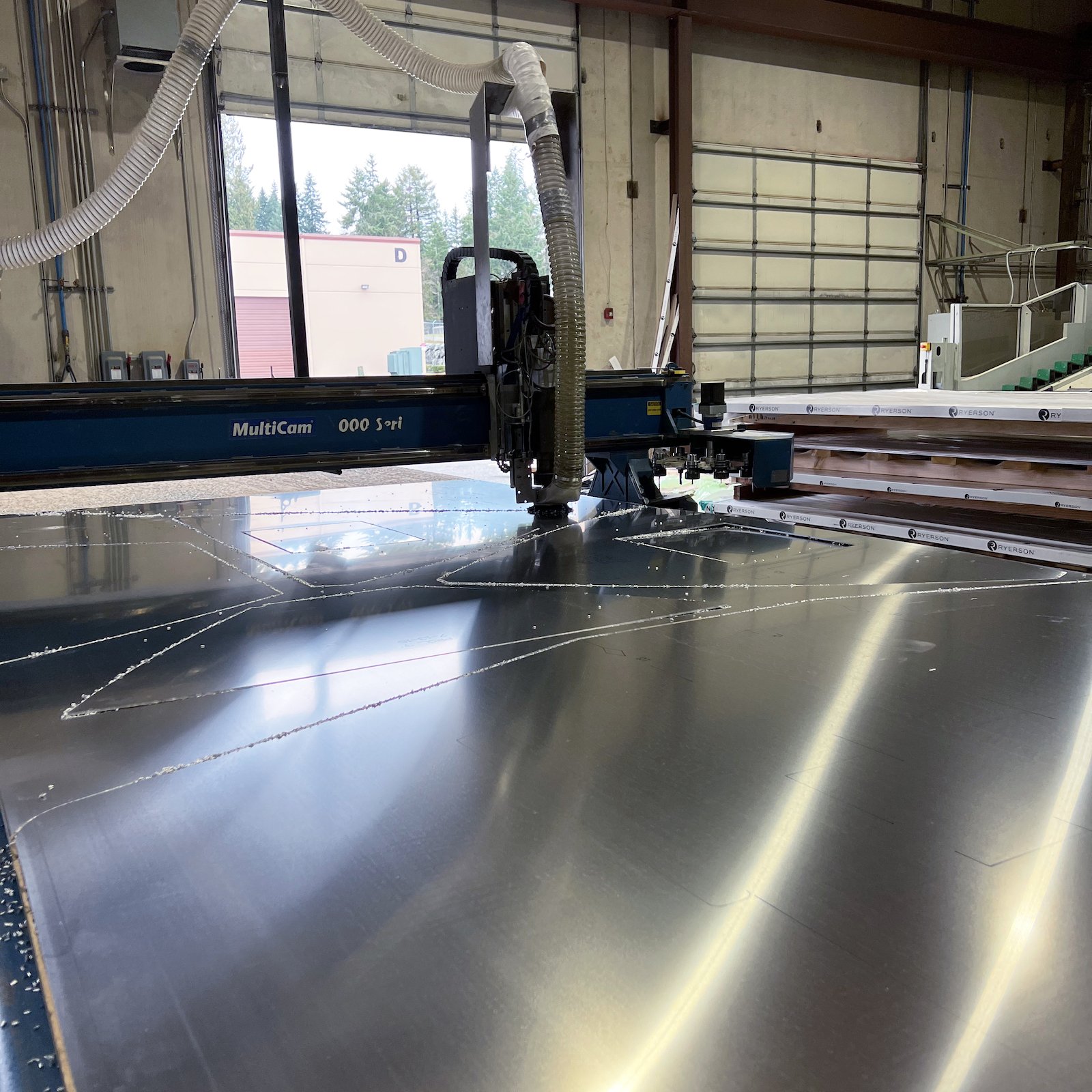 The photo above shows a closer up shot of the largest CNC router in action, cutting an aluminum sheet.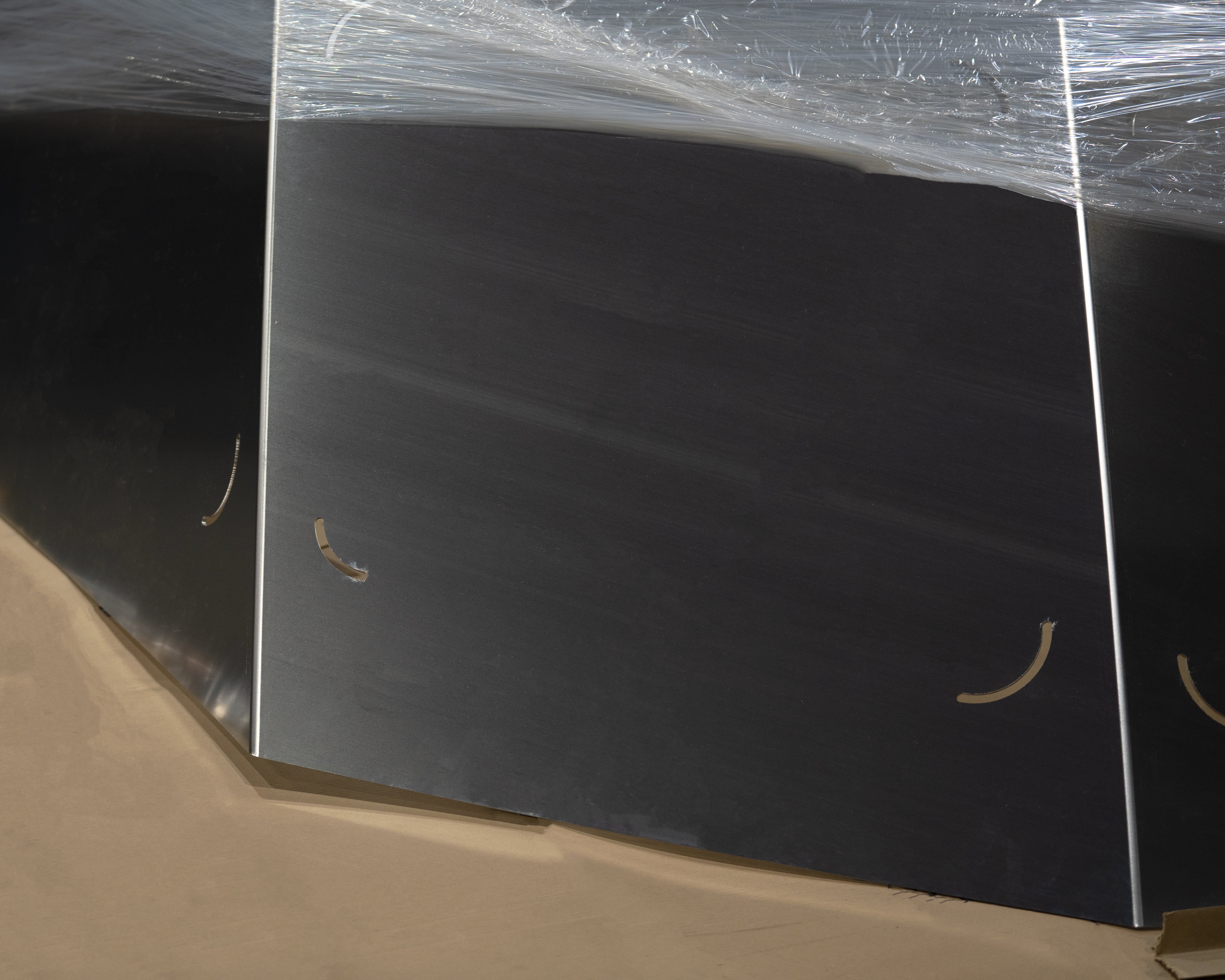 The photo above is a close up of a large aluminum boat panel that was cut by the 96" x 360" CNC router and then formed by our press at NaiMor.