NaiMor Has EXPANDED OUR AEROSpace PRESENCE!
NaiMor has expanded our presence within the aerospace market thanks to a certain really cool space company!!! We thought we would take this opportunity to share the capabilities of the different machines used to fabricate parts for this top secret super awesome company. At the end of the capability charts we have also included photos of parts fabricated using these different machines.
With our expansion into the aerospace market, you can trust that we have the capabilities to fabricate the parts you need with the tight tolerances you require.
And since NaiMor is a Seattle area, American owned and operated company, you can rest easy knowing that there will be none of the now typical fabricating and shipping delays that come with using offshore fabrication companies!
Check us out for any of your #MetalFabrication needs, we deliver to the Greater Puget Sound area and ship nationally!
LEARN WHAT NAIMOR CAN BUILD FOR YOU
Listed below are the many different metal fabrication capabilities used in this space endeavor. Followed by photos.
Or
---
Metal Fabrication Capabilities
Tube Laser Machine Information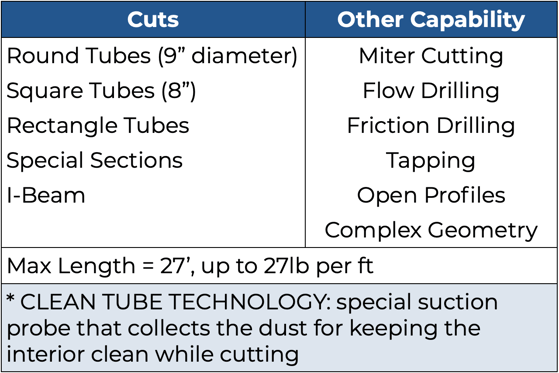 ---
Welding Information
Our welding tables are 7' x 12', with the ability to extend to 14'

---
6kW Flat Sheet Fiber Laser
Maximum sheet size: 78" x 157" (6'6" x 13' 1")

---
Milling Machine Information
At NaiMor we can handle milling job sizes up to 120" x 32" x 30". We recently added a 5-axis milling machine, which allows us to do even more complicated machining work.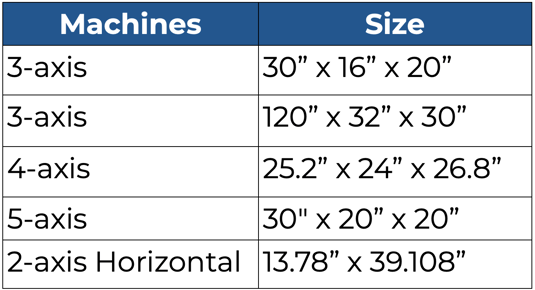 ---
CNC Forming
Press Brakes

Sheet Metal Rollers

---
CNC Routers
At NaiMor we have two CNC routers, max size 96" x 360".

---
33 ton Punch 1.5kW Laser

---
Metal Finishing

---
Hardware Insertion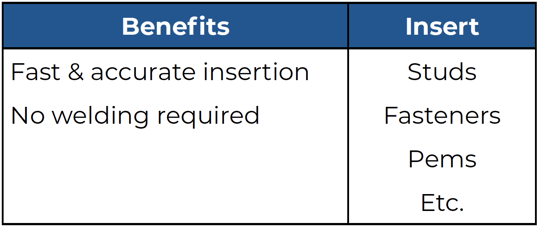 ---
Photos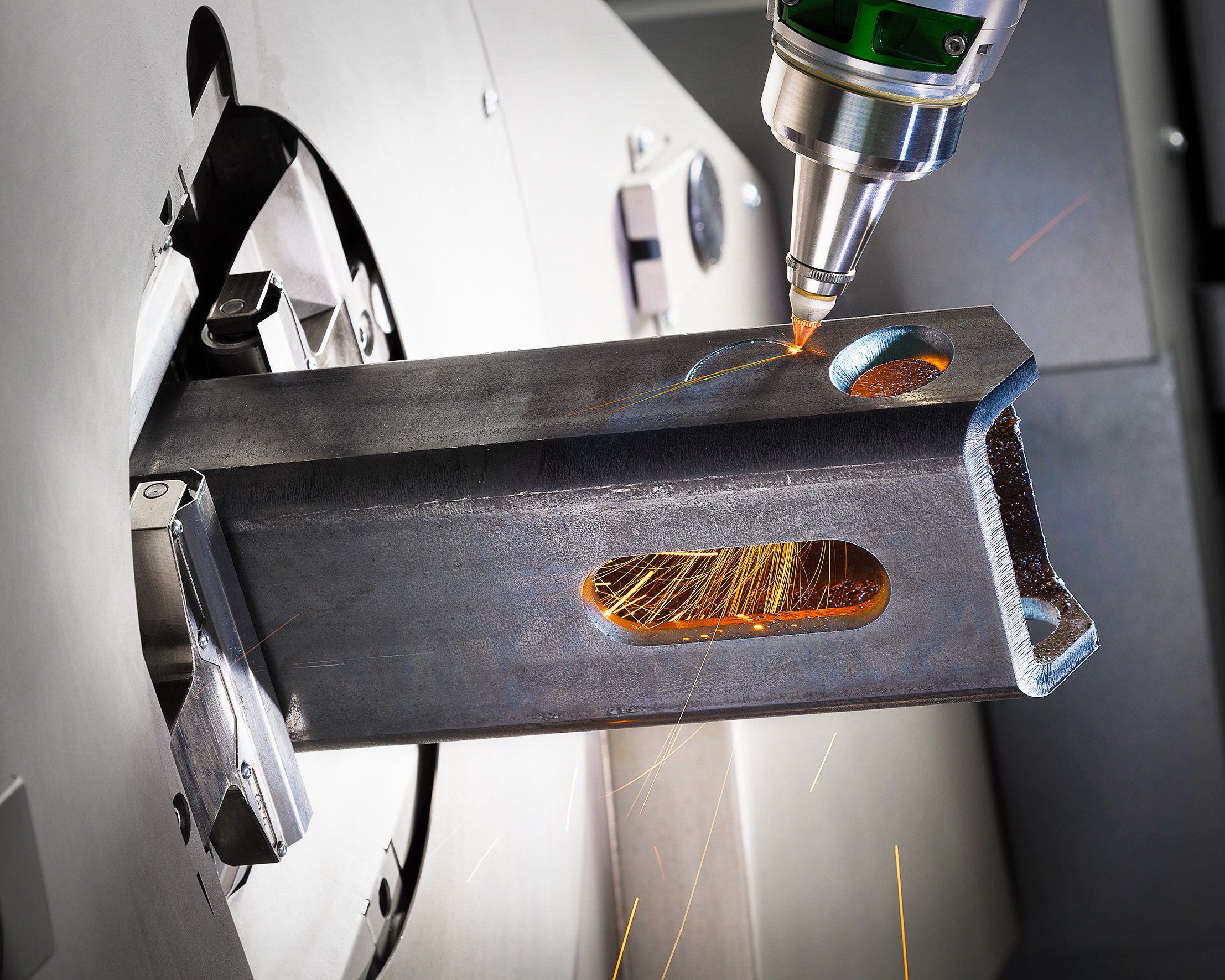 Tube laser doing a miter cut on a square steel tube... for use in a phaser array.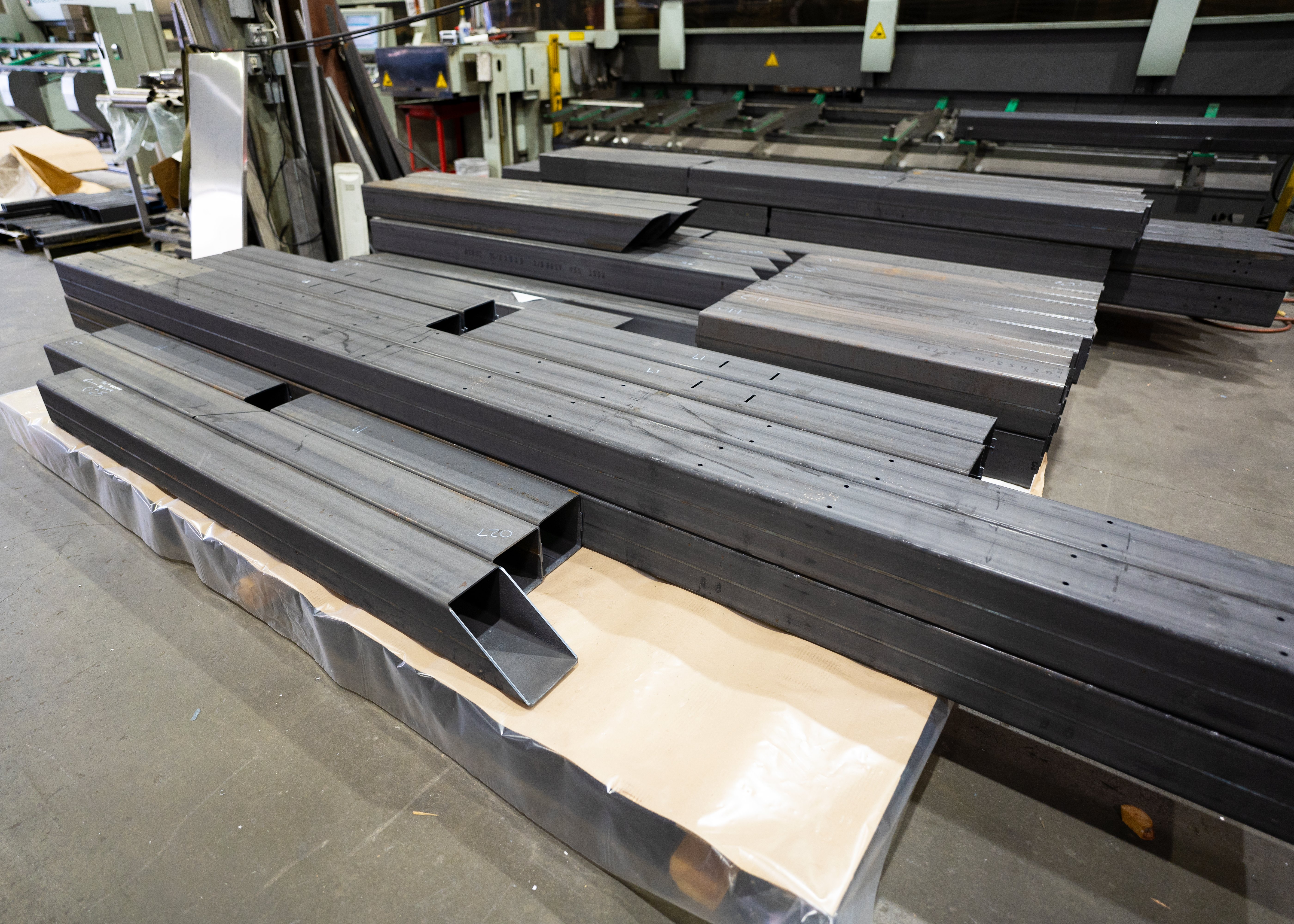 Steel square tubes that have been cut with our tube laser... or... the structural components of a turbolift
For more tube laser photos see our tube laser blog post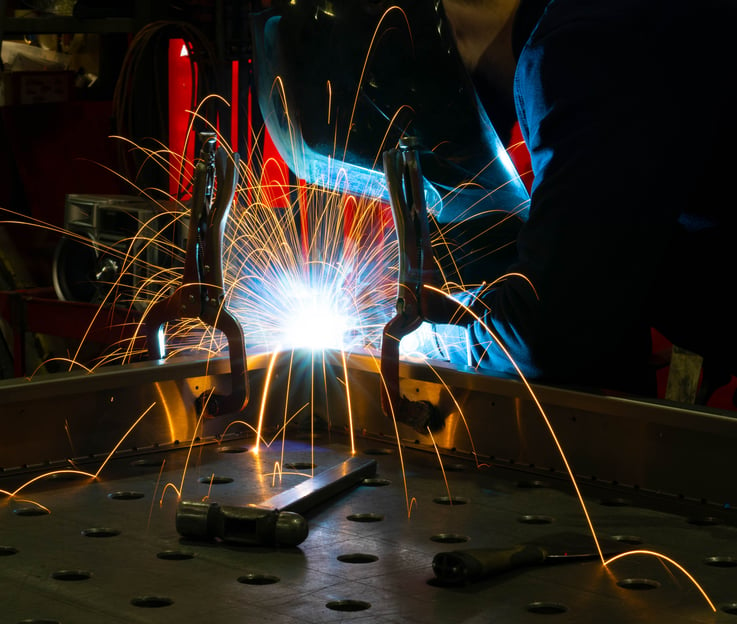 Square frame being welded possibly by boy genius Wesley Crusher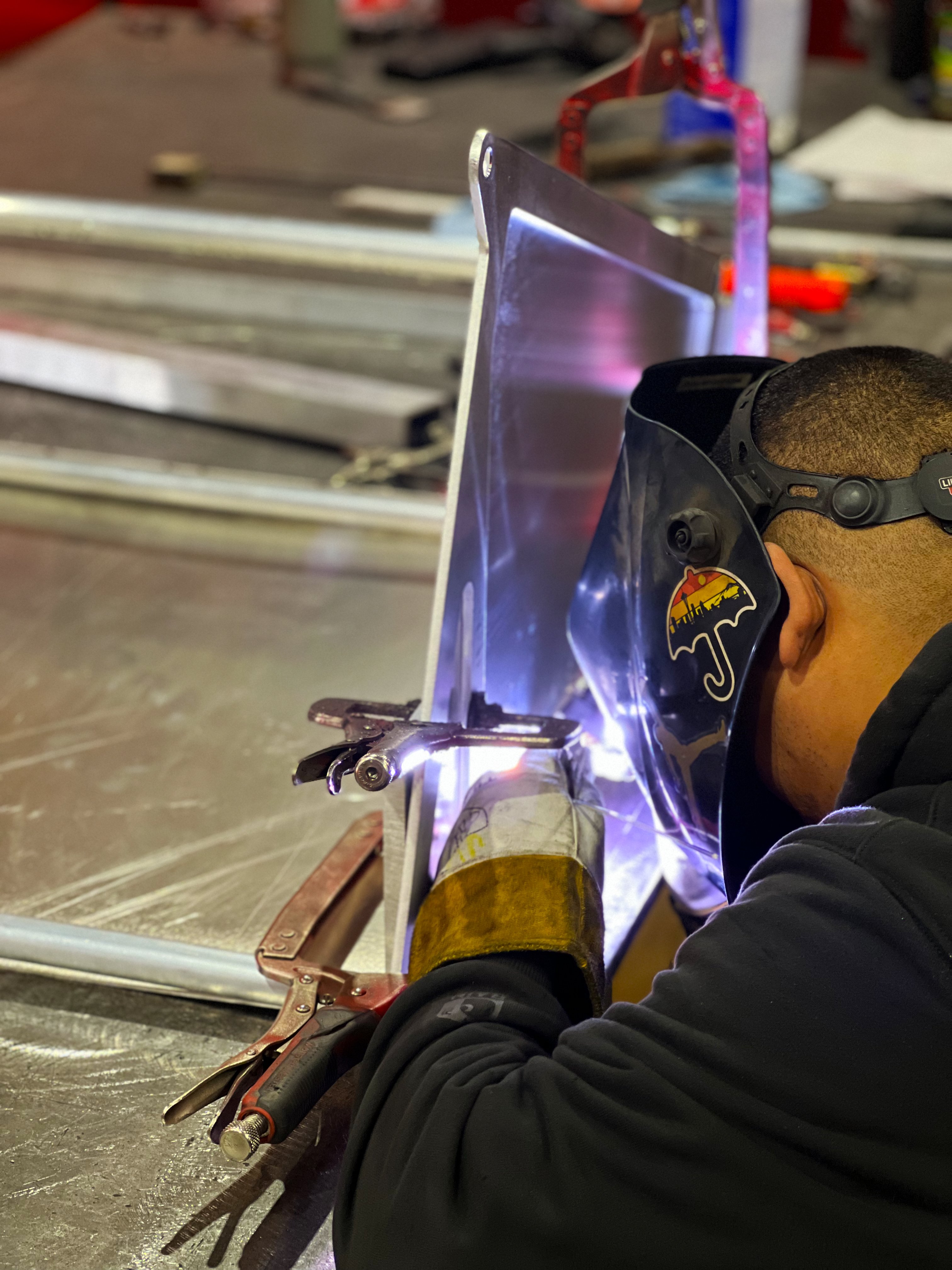 (potentially) Engineer Scottie welding a panel.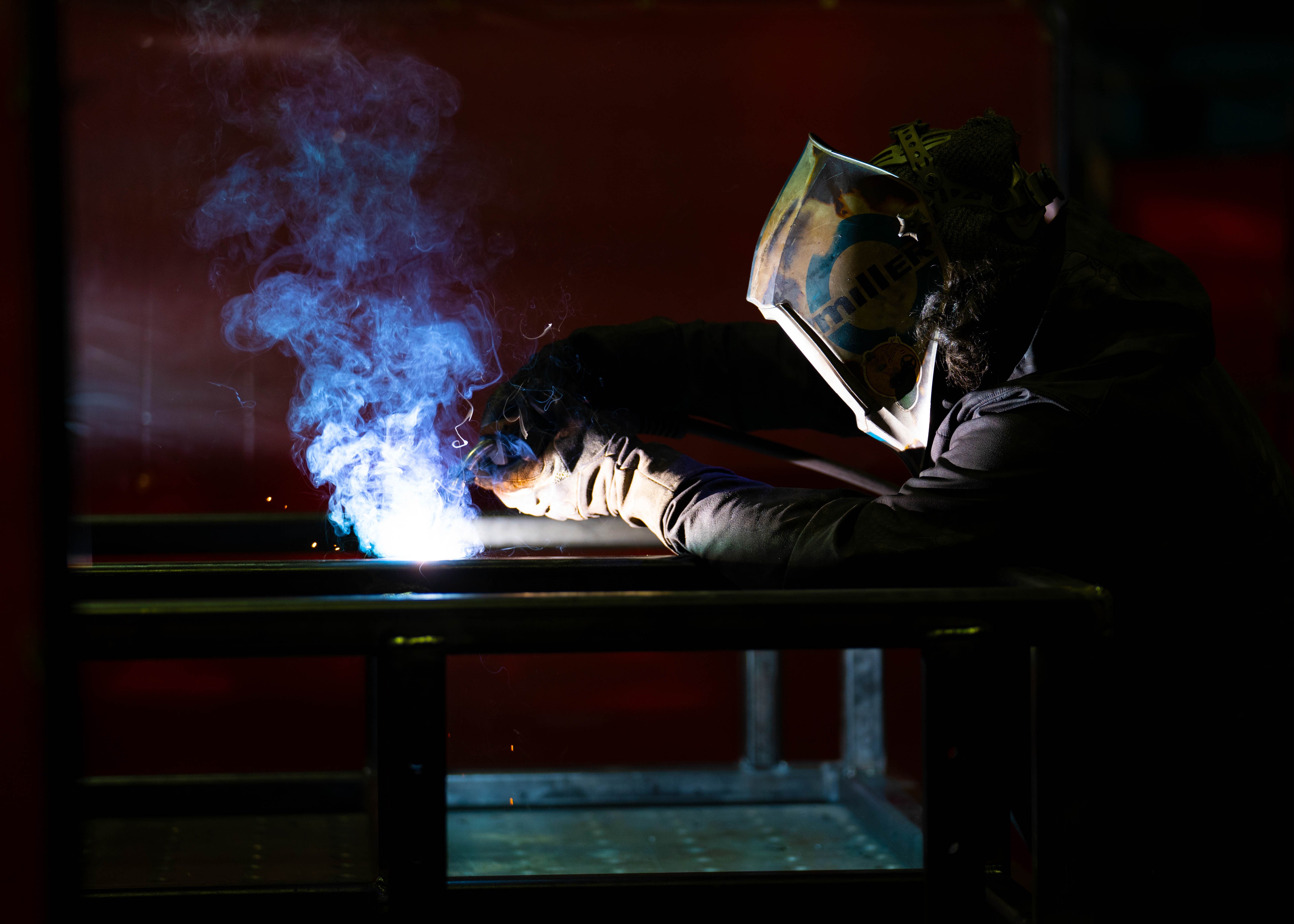 An Engineering Ensign fixes a coolant leak in the shuttle bay.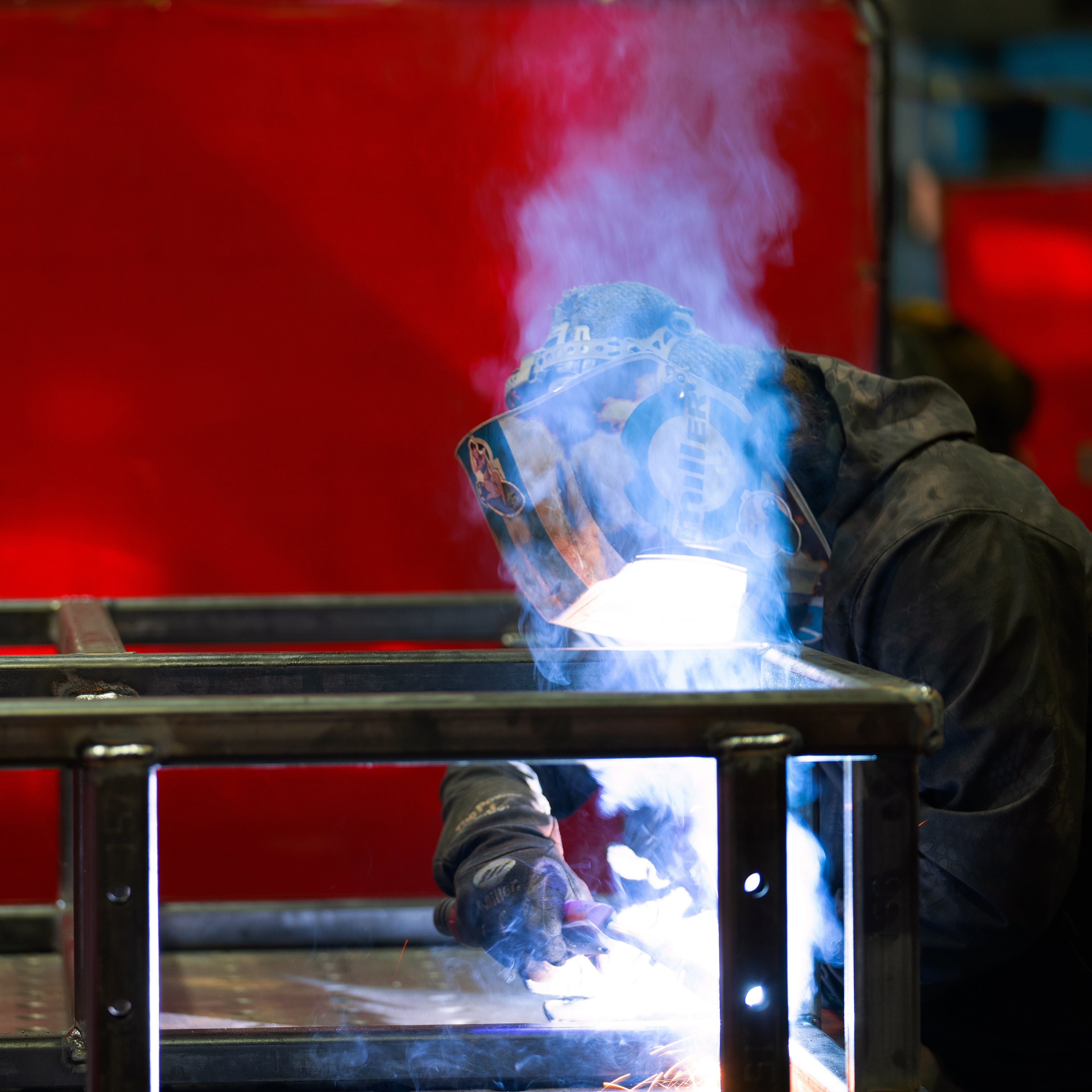 Welding action shot... or.. a handheld matter anti-matter reaction system....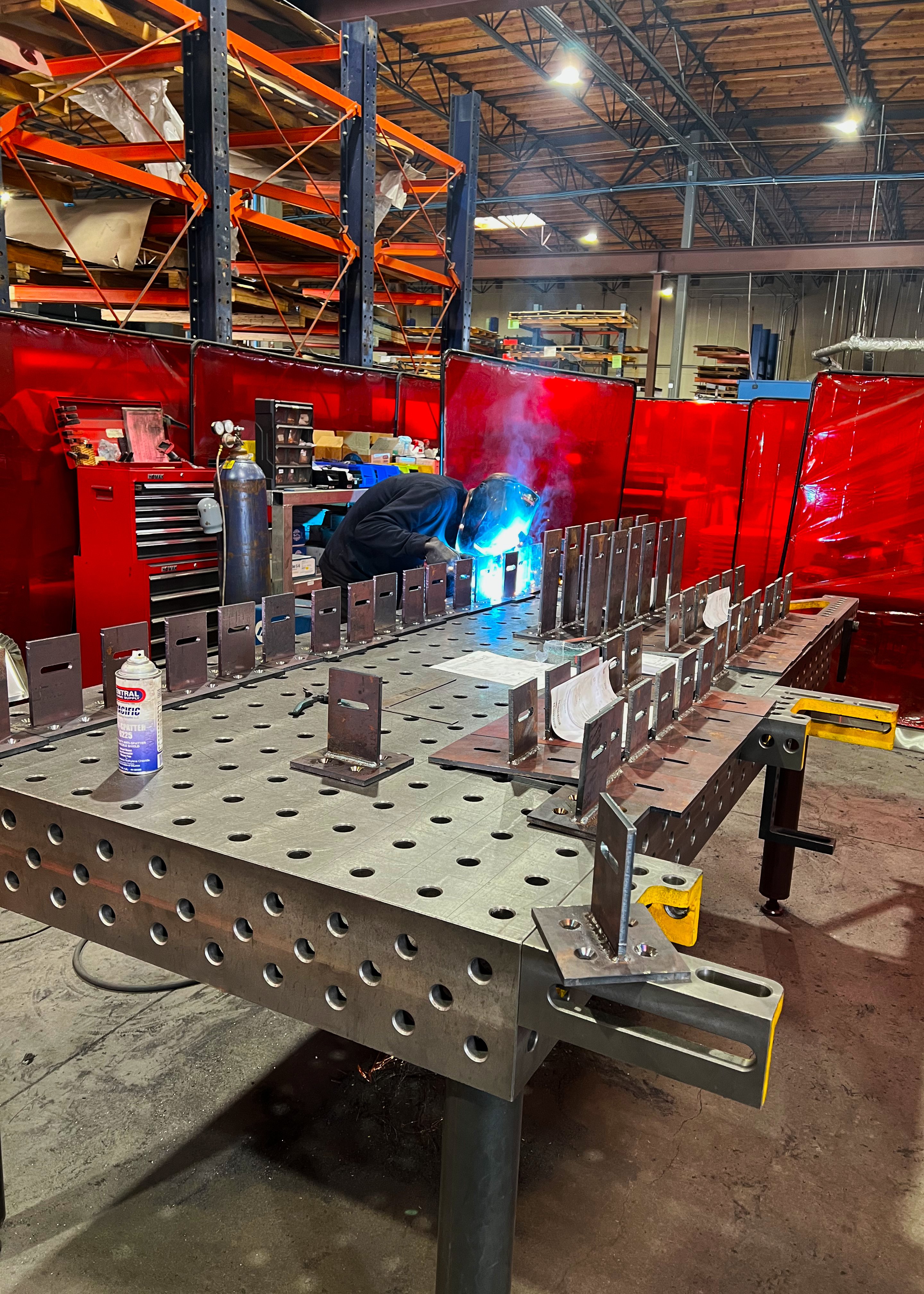 Anchors for that could be used in a Deep Space Station.
For more welding photos see our welding blog post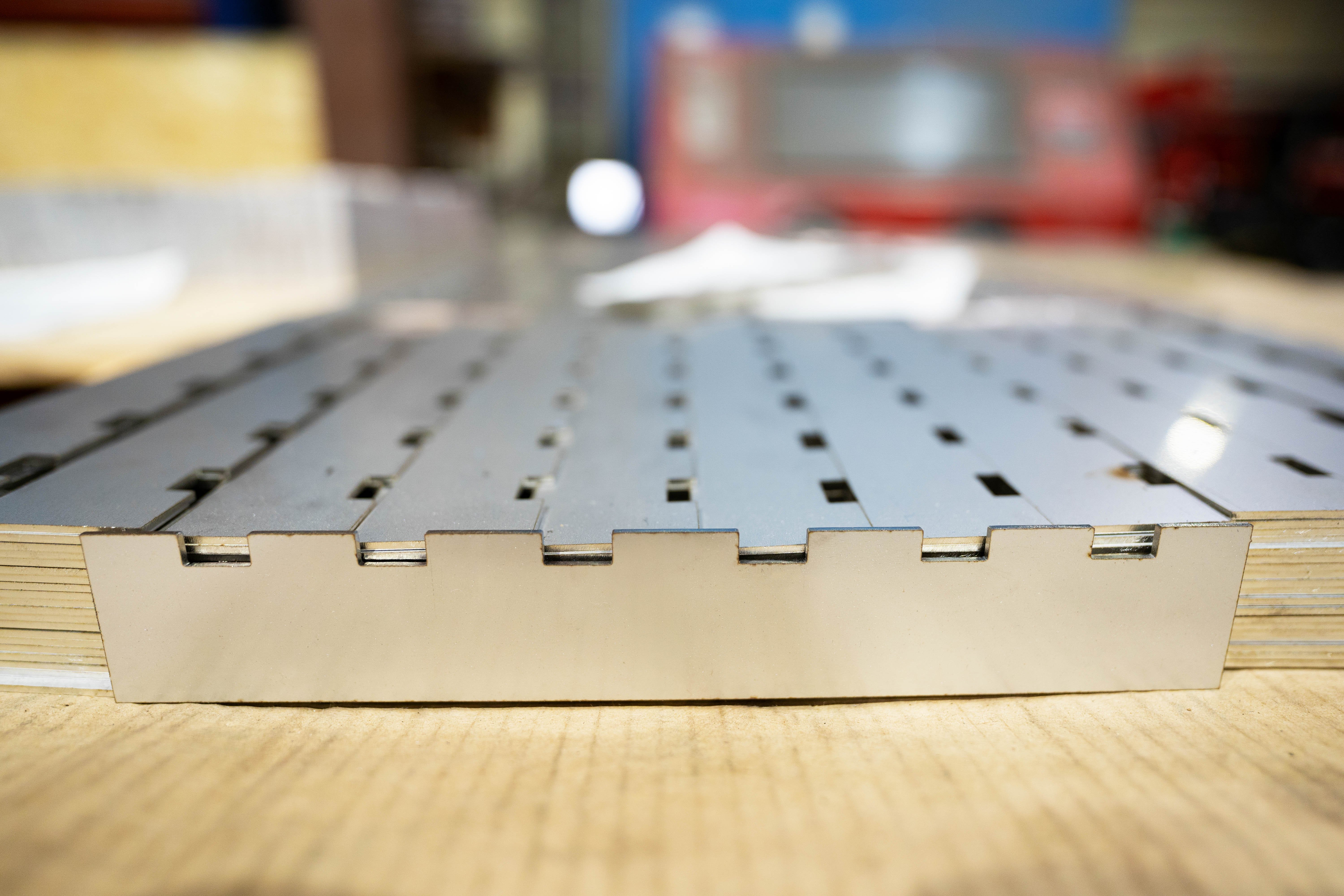 Metal parts cut with our fiber laser... or... a network of forcefield conduits to allow translation of excess inertial potential to other parts of the ship...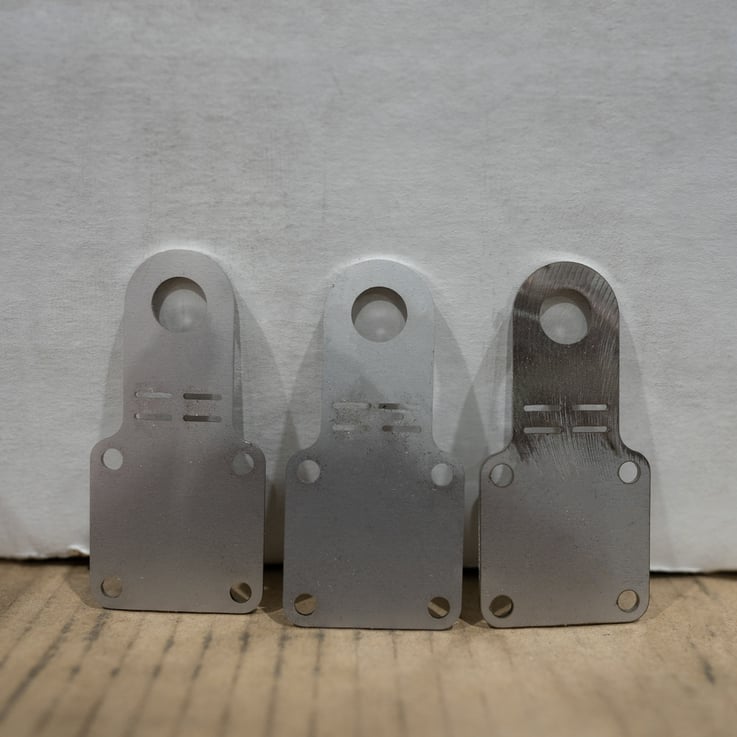 Metal parts cut with our fiber laser. Or maybe Enterprise photon phasers guiding system pins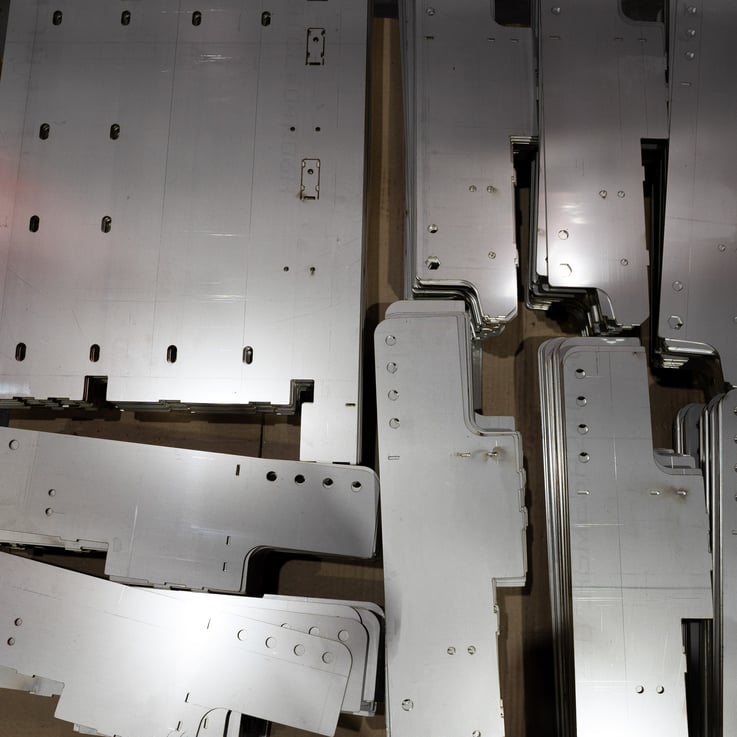 Metal parts cut with our fiber laser, or... large scale storage for tricorders...
One of our excellent machinists maneuvering a very large steel beam into the 120" x 32" x 30" 3-axis milling machine. Or... potentially... Number One checking to make sure the transporter supports are being made to code...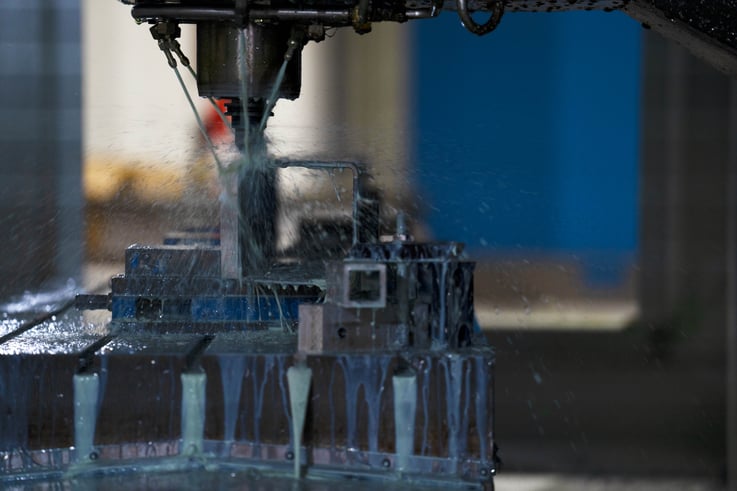 A close up photo of the steel beam being milled by our large 3-axis machining mill. Steel, resistance is futile...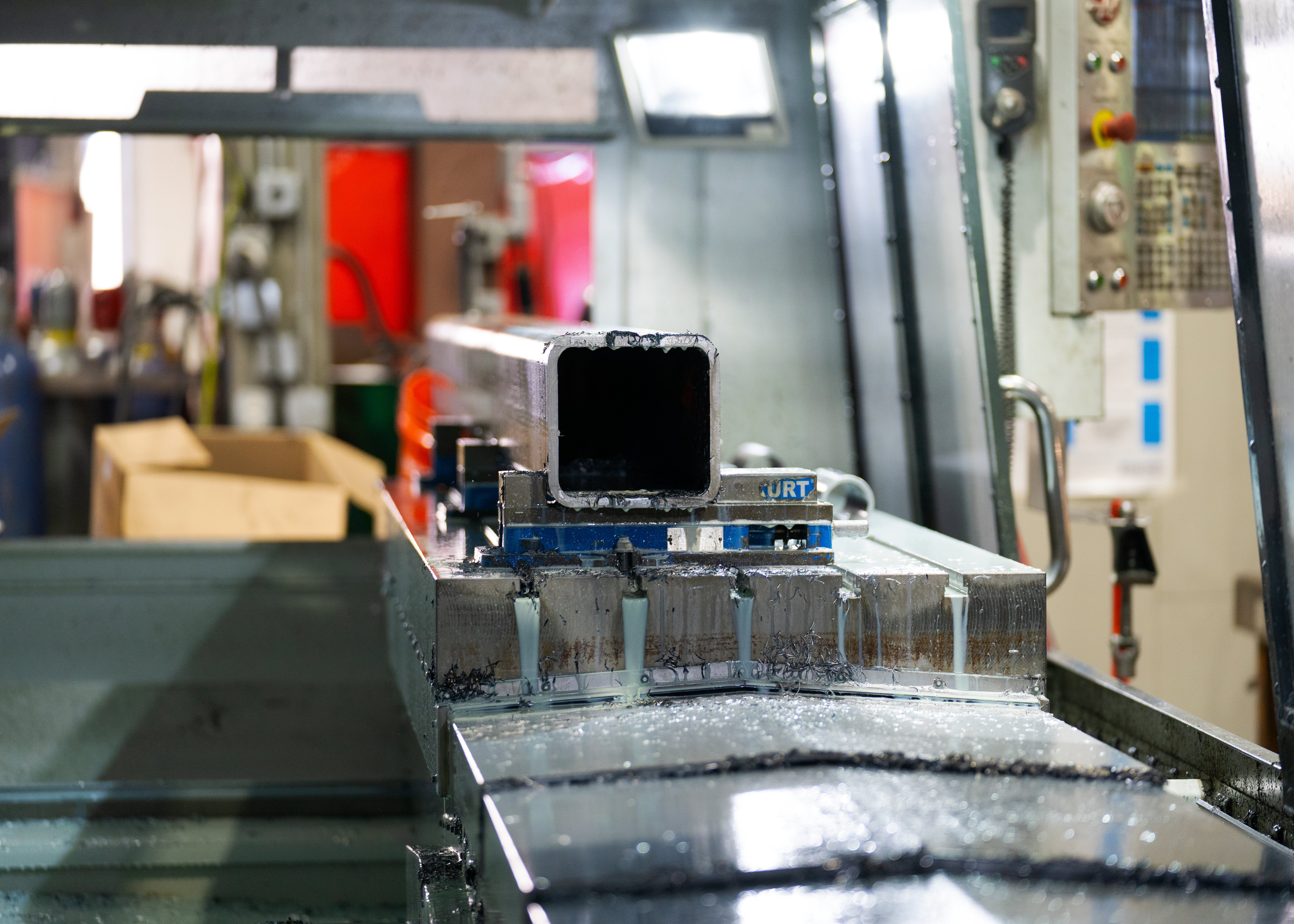 Steel beam after being machined in our largest machining envelope. Potentially... bracers for transporter pads...
For more machining photos see our CNC machining blog post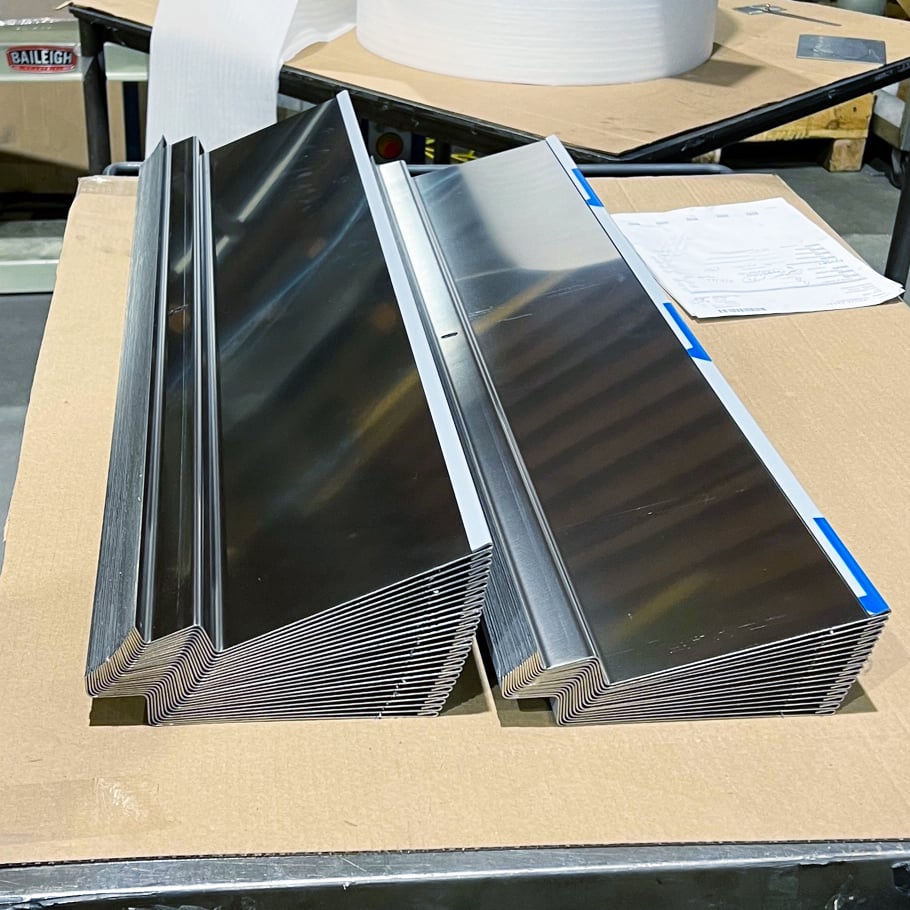 Stainless steel parts after being cut with our fiber laser and then formed using one of our CNC press brakes. Or... heat sinks for the warp core...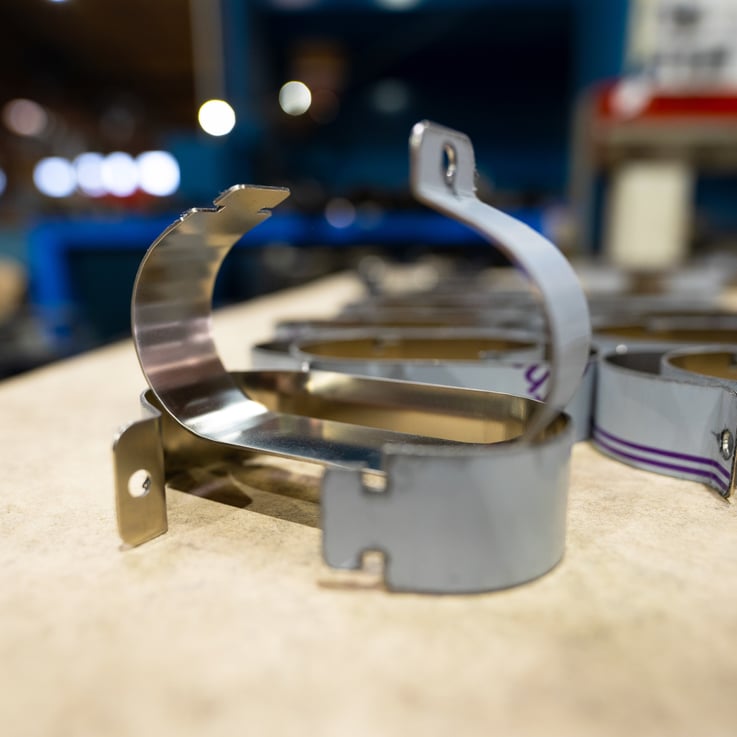 Klingon Bracelets... Stainless steel collars after being cut with our fiber laser and then formed using one of our CNC press brakes.
For more press brake photos see our CNC forming blog post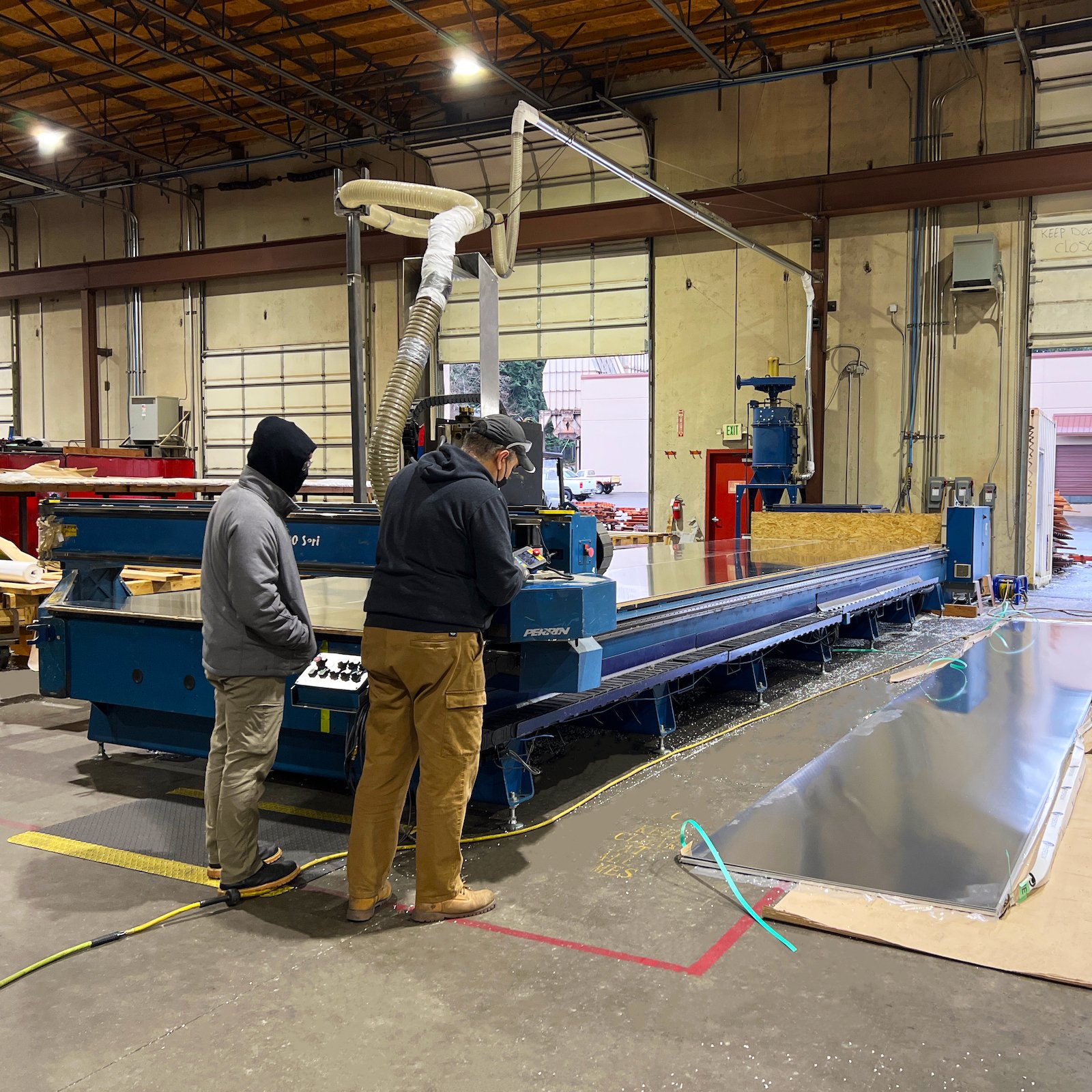 The photo above shows the full scale of how large our largest CNC router is (96" x 360"). Or... A pair of Ensigns calibrate the phase arrays on the port nacelle.
For more router photos see our CNC router blog post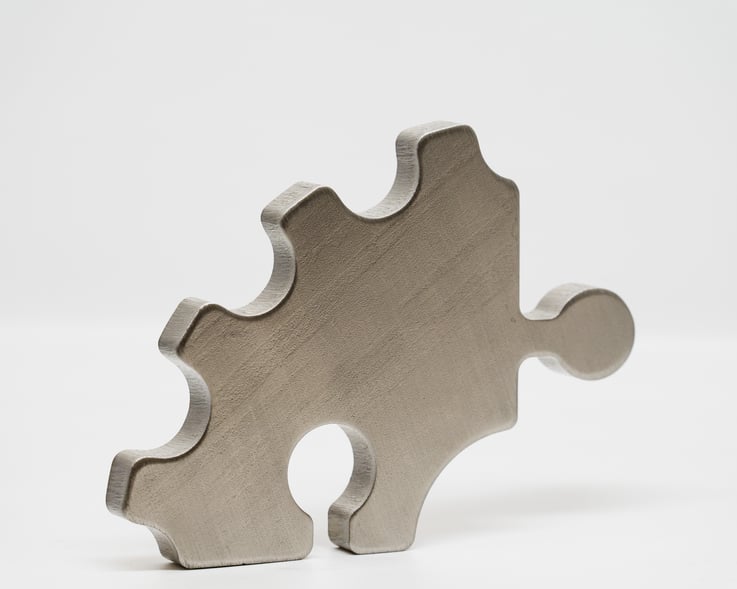 An example of how smooth metal edges get after being put through our deburr machine. Or possibly the silhouette of a Tribble.... we will never know...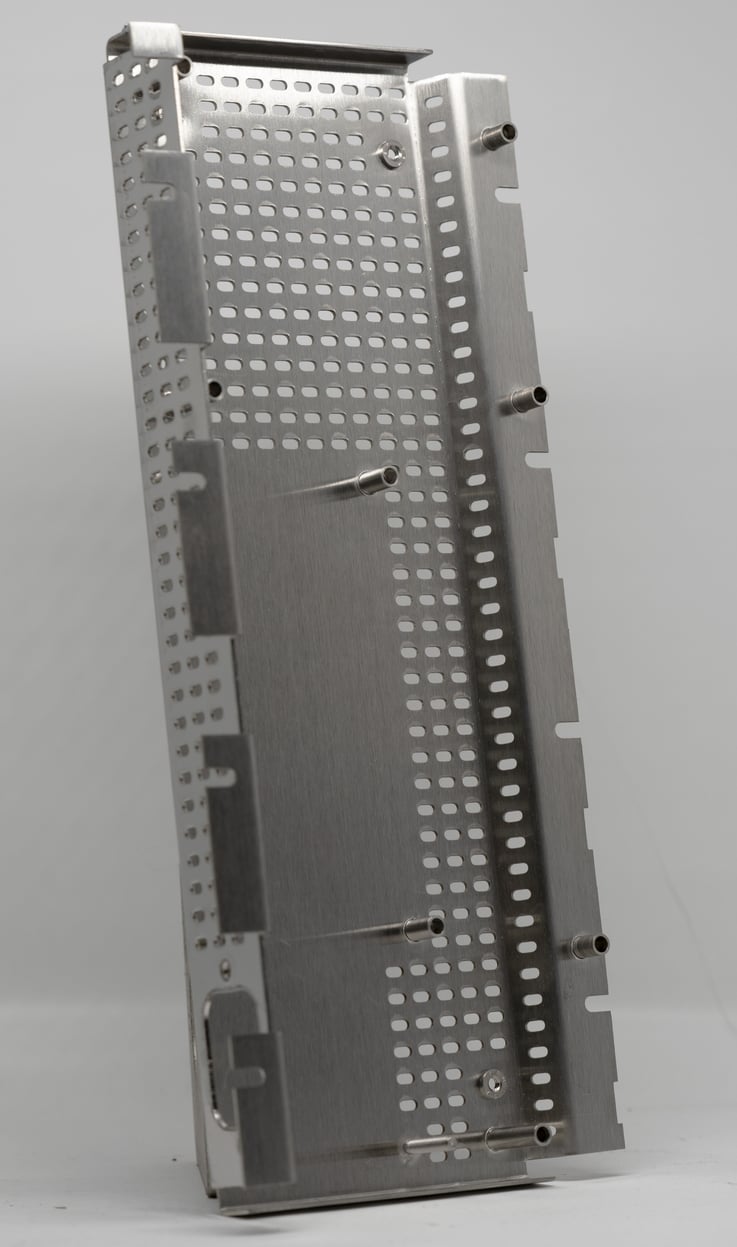 Stainless steel case that has been cut with out punch laser, formed with the press brake and then had hardware inserted. Or... A shield for the dilithium crystal chamber...
We would love to create something great for you! Contact us today to get started 😊