We've all been there: a looming deadline for a client fast approaches and some of the loose ends have yet to be dealt with. You're almost out of time, and need someone to come to the rescue.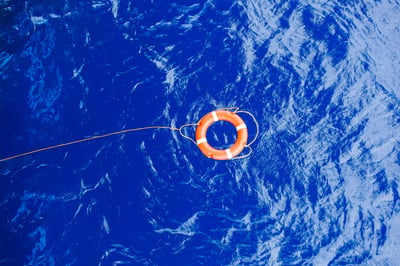 A customer we recently started working with was in this situation and they needed help – fast. They contacted us through the chat feature on our website, and in less than 24 hours we had a part in their hands which they needed for an onsite installation.
Here's the story of how we made it happen.
It Starts With a Problem
Problems go by many names: needs, issues, applications, etc. This particular case involved the need for a quick turnaround. In terms of metal manufacturing, I would argue an immediate turnaround is a more appropriate classification of this project, as we had this done in under one day.
The client was performing a local install and realized they needed a large part immediately, which led to an online search. After visiting our site, they used the chat feature to get in touch with our sales team. Within minutes we were checking our inventory to see if the specific material was on hand, working on a quote, and figuring out how to shift our schedule to accommodate the timeline.
Getting to Work
Luckily for both parties, the stars aligned: we had the material, and we could make enough space to get their part programmed, cut, and formed in time. My production manager was not happy with the wrinkle in the schedule, especially at the end of the week, but I guaranteed him that it was worth it. Cutting and forming jobs like these are perfect for our setup, and I knew our skilled operators would knock it out flawlessly.
We got to work immediately, and had the part ready to pick up with time to spare.
Everyone Likes a Win-Win Solution
These outcomes are great for everyone: our client was able to keep their client happy, and we were able to solve a problem for someone in need. But, of course the best part was forging a new relationship, which was another win-win. They now have another dependable supplier in their network, and we have a new client.
Takeaways
Hindsight as they say is 20/20. No one wants to be in a position where they need rescuing, but it happens. In a perfect world, every project would have more than enough lead time and budget. But in reality, you're lucky to get the bare minimum of both. This is where Naimor shines – completing your projects on time and budget.
Contact Us Today
Working on an upcoming project? Send it to us now, so there's plenty of time to get it done right.
Need a project completed yesterday? Give us a call and we'll come to the rescue!