Do you have a project needing custom metal fabrication, but are not sure how to choose a quality, dedicated cutting shop? The metal fabrication company you select plays a large role in the speed and success of your project and can make or break your venture.
4 Key Parts of a Quality Metal Fabrication Shop
Before you hire any company, here are four factors you should take into consideration:
1. Capabilities
First, make sure to consider whether the metal fabrication company has the equipment, materials, skilled staff, and production capacity for your type of project. Fabricating processes have many different requirements, so you will need to ensure that the company you choose can handle the type, grade, and gauge of metal required for your project.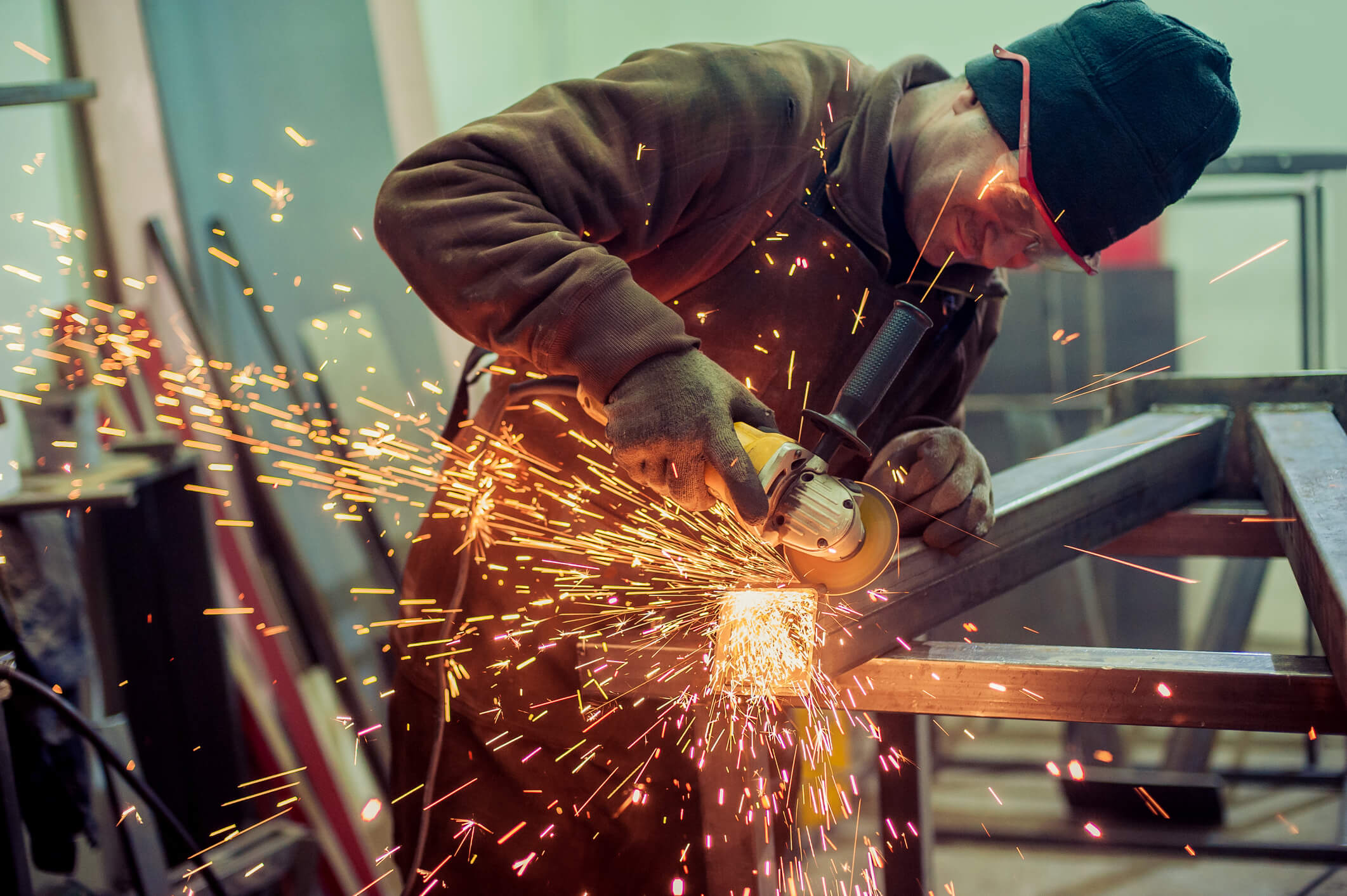 Furthermore, make sure the company you choose can adequately handle the project from start to finish, with little complications or difficulties. A larger project will most likely require a larger company to remain on schedule. Smaller projects do not have as many needs, such as specialty finishes, utilizing a Kanban system, product assembly, or coordinating onsite delivery.
Through careful selection of your metal fabrication partner, you can ensure that your project will be completed on time, within your budget, and with no unexpected difficulties or snags.
2. Experience
When it comes to metal fabrication, experience matters. Using a company with a long history of providing great products and services will give you peace of mind when placing an order.
Make sure to look for a company with expert designers and fabricators that can help you break down your project in detail, from procedures to costs. This way you can select only the services you need, saving both time and money.
Not only do you want to know how long the company has been in the metal fabrication business, but you also want to know what types of projects they have done in the past and how customers have reviewed them. No matter how long a company has been around, always be sure to ask them for some references from previous customers. A reputable metal fabrication company will never hesitate to provide strong references from previous customers, and great references ensure you that the company's experience translates to quality work. A company's experience can make or break your project.
3. Quality
Learn what measures the metal fabrication shop takes to ensure quality and pass inspection on every project, and how strict their measures are. Customer reviews are key in this area; they give you real insight on how the company operates and functions. Make sure to ask previous customers about the business' reliability and production quality.
Well-formed parts make for easy assembly, less complications, and stronger builds. Quality is not an area for cutting corners; if your budget is tight, try to make quality the last thing you sacrifice. After all, the finished product is the most important thing for your project's success. You can weather poor customer service and make do with a slow job, but quality is essential.
4. Customer Service
Another important thing to consider for your project is customer service. Your company may need to spend a large amount of financial capital on fabricated metal, which makes customer service on the part of the metal fabrication company a large concern of yours.
With a good company, you should expect to be able to count on your orders being processed quickly and delivered on time. Does the company provide a quote, manage material logistics, pack parts for shipping and/or arrange logistics? For a successful project, you want a dedicated cutting shop that will make your venture one of their top priorities.
A good metal fabrication company should also back up their product and service, so you can get a refund or no-hassle exchange if your company happens to receive a sub-par product. A metal fabrication company's quality of customer service is another useful bit of information to gain from previous customer reviews of the business and is something you should consider before choosing a company for your project.
The Bottom Line
Not all metal fabricators are created and run equally, so before deciding on a company make sure to do your research. Hire a company that will save you both time and money by maximizing efficiency, capability, and quality.
Here at Naimor Inc, we consider ourselves one of those great businesses. We have spent years developing core competencies across the board, in order to deliver a superior product and measurable bottom line value to our customers.