Naimor recently completed four assemblies used for heated mist eliminators for a client with a project in Canada.
Heated mist eliminators eliminate mist and liquid droplets from an air stream and prevent ice and snow buildup. Often used for cold-weather marine operations or factories during the cold and winter season, these mist eliminators can be used for Turbine inlets, Arctic vessels, machine room inlets, moisture protection, and more.
Fabricating the Assemblies
The size of each assembly made was 131" x 200" x 18". Naimor fabricated four of these, each weighing approximately 2500 lbs. The pipe assembly was also fabricated and is attached to the bottom of the frames.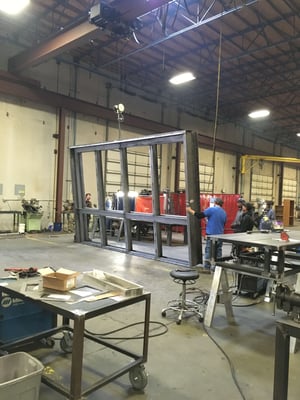 These assemblies, with their air demisters, were sent to a mine in Canada to get the moisture out of the air where needed. The client assembles the pieces together, creating an end product that is 262" tall, 200" wide, and 18" deep as shown in drawings with the pipe assembly attached.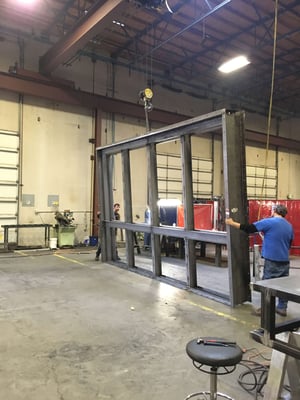 Large ducts are attached to the front face (262"X200"), where moist air is either pulled or pushed through. The mist is condensed on the demisters and drained down through the pipe structure below it. The dried air is allowed back into the room for use.
A Proactive Fabrication Partner
Are you looking for expertise, attention to detail, and proactive solution-based communication in a manufacturing partner?
At Naimor, we take great care to respond quickly to your metal fabrication needs with quality metal parts, delivered on time. Whether your job is a high volume run or a prototype, we'll give you flawless parts at a fair price.
Contact us today to see how our capabilities can serve you!