Regardless of the industry you are in, speed and efficiency are critical to ensuring that your operations run as smoothly as possible. When profits are on the line, you can't afford to use low-quality parts and tools. If you use metal components, then odds are that you are using stock parts provided by a manufacturer or a fabricator that works within the confines of your product. But, are they doing the best job?
Custom Metal Components for Every Industry
What if you could order custom metal components that fit your exact needs and parameters so that you are in total control of your operations from start to finish? And, if you are trying to develop new prototypes or upgraded products, then you can't always make it work with stock components. With that in mind, let's see how custom fabrication can help your operations get to the next level. If you are involved in any one of these ten industries, you will wonder how you ever worked without custom metal parts before.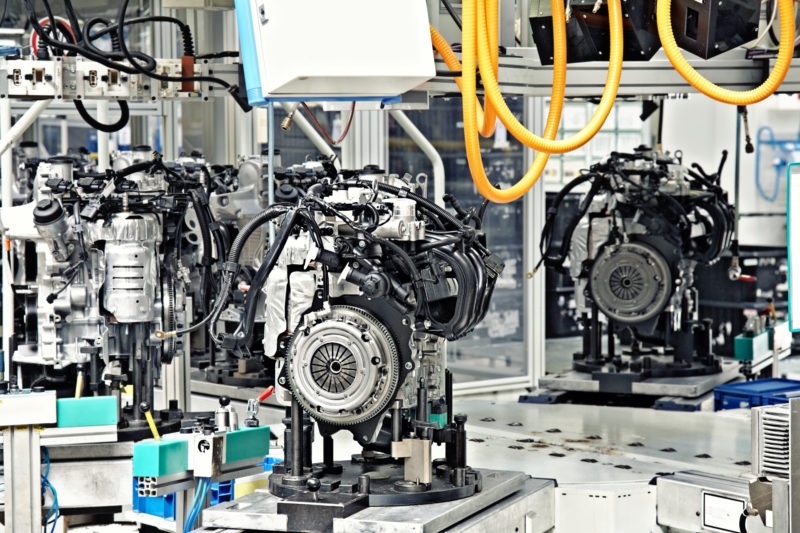 1. Automotive
Each year, you have to come up with new designs for every one of your current models out on the road, as well as develop new prototypes that could potentially be new money makers in the industry. Custom sheet metal can make all the difference because it will be created to your specifications and is guaranteed to work with your designs. It will also save time and money since you won't have to make final tweaks and adjustments on the back end, either.
Whether you are building a single car for a show or you want to scale up for regular production, custom fabrication can help you in every step of the way.
2. Interior Design
These days, office buildings and corporate headquarters want to be ultra modern and chic. As such, adding a bit of industrial flair to the interior can be a welcome addition to any workspace, and can provide some extra functionality as well. Even some houses are benefitting from adding custom metal parts to the design as they will last longer and look much better than cheap plastic alternatives.
If you're looking to upgrade your current slate of designs and want customized metal pieces to fit into any space, you will need a fabricator that can work within your dimensions and provide exactly what you need.
3. Civil Engineering
Part of the job of an engineer is to tackle the impossible. If you are tasked with creating something that doesn't exist yet, then you need to think outside the box. This means coming up with custom metal designs that will work better than what's currently available on the market. Knowing that you can use a custom fabricator to create whatever you need, enables you to develop solutions that would otherwise go unnoticed.
4. Oil and Gas
Even though sustainable energy is becoming more widespread, humanity still depends heavily on fossil fuels to get by. However, it's starting to get harder to secure such fuel these days, which means that you might need to develop new strategies to reach oil and gas deposits that are otherwise unobtainable. Custom manufacturing can help you build the right infrastructure to make extraction happen, regardless of the terrain or environment.
5. Aerospace
As man continues to dominate the skies, there will always be a need for newer and more aerodynamic aircraft. With rising fuel prices and consumer demand for cheaper airfare, it's up to the manufacturers to develop new designs that can achieve the same level of reliability without eating up so much in expenses. Custom metal parts can be the key to creating upgraded and improved aircraft that can be much more efficient, and the savings in producing these parts will also help improve your bottom line.
Not only that, but as space becomes more of a possibility for exploration, there too will be a demand for high-tech custom designs that can make space travel much more enjoyable and affordable than it is today.
6. Food and Beverage
When most people talk about scarcity of resources, the things that come to mind are coal, gas, and other fossil fuels. However, food is just as likely to become a rare commodity if things continue the way they are. Custom fabrication can allow food production to become much more efficient, as well as help out with emerging technology such as hydroponics and indoor farming. As the world's food demand continues to increase, so will the need for improved designs on all levels of production.
7. Housing
While interior design can already benefit from custom metal parts, there will come a time when building a house requires fewer tools and materials than we currently use. With the housing market still recovering from the last crash, companies are looking for building alternatives to make affordable units that will keep people off the street, while still providing stable homes. If you are at the forefront of this emerging trend, custom fabrication will allow you to try out new architectural designs without committing to many resources.
8. Shipbuilding
Even though there are plenty of new strides being made in the automotive and aerospace sectors, one area of transportation that hasn't advanced much recently is shipping. Cargo containers and mega liners that move them across oceans are still made the old fashioned way.
However, as our fuel needs change, so will our ships. Custom fabrication can help shipbuilders develop new designs that can be more efficient on the water, as well as enable repairs to take place much more quickly than before. Even with an aging fleet, you can still benefit greatly from customized metal parts.
9. Railways
Elon Musk is still talking about developing the Hyperloop, and the US as a whole is woefully behind the times when it comes to implementing new rails for transporting goods and people. However, as more of the population moves into cities and urban centers, there will become a greater need to have trains that can alleviate transportation problems. Cities like Tokyo and Beijing are already on the forefront of such changes, and it's only a matter of time before it comes to the U.S. Custom fabrication can help rail companies stay on top of this trend and develop strategies quicker and more efficiently.
10. Utilities
As fossil fuels continue to dry up, we will need to start getting our power from alternative sources, such as wind, solar, and geothermal. As these industries become more popular, custom metal parts will be necessary to develop improved designs that are better about generating the power that we need without high costs for building such devices. Not only that, but we can improve our aging infrastructure with such metal components as well.
Contact Us for Custom Metal Manufacturing
There are many ways that custom metal fabrication can help your industry. If you are interested in finding out what possibilities are out there and how custom metal parts can work for your business, then contact us at Naimor Inc. We'll work with you to develop parts and materials that will ensure that your operations run as smoothly as possible. Whether it's a single prototype or a full run of products, we will make your designs a reality.