Not all architectural projects are created equal. Each has its own special elements to take into consideration, and here at Naimor we are adept at tailoring our process to meet those needs.
Does a project needs specialized materials, unconventional forming, or is on a tight deadline? While I'd like to say we've seen it all before, I'm continually surprised by the unique applications that roll through our shop.
Squaring Off on Architectural Signage
One such unique project involved making some column wraps for a client. They were installing signage for a client of theirs who wanted the corners to be as square as possible. Even using our tooling with the tightest radius a rounded edge would still be left, as the radius is limited by the material thickness.
Working alongside their designer, it was decided that we would try cutting a small relief along the brake line of these aluminum panels to tighten the formed radius. It worked out fantastically, and the finished product ended up looking really sharp: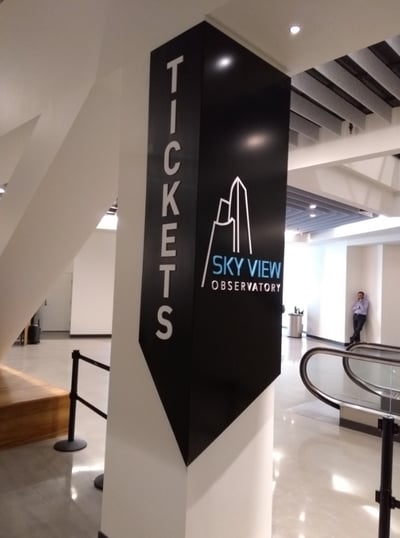 Storefront Spectacle
In another sign installation, we had some interesting back and forth as we worked to fabricate the installation. The client needed an overhead sign as well as some cabinet inserts. Coordination among the designers, customer, and our shop brought this together on a tight timeline in under a week. We brought the parts to their shop, and they turned into the beautiful finished signage: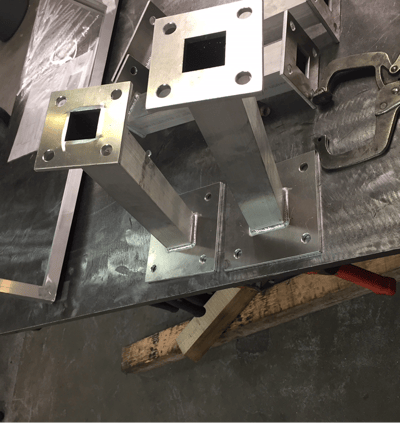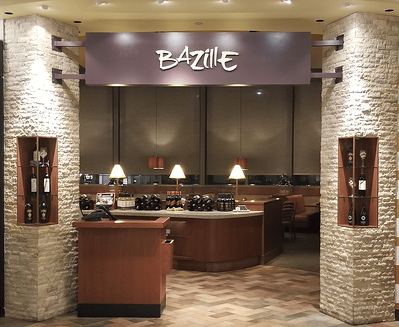 Seal of Approval
We were asked to help with a floor installation for a local building improvement. The organization was placing their seal into the floor, and they needed an aluminum seat to place the seal inside. We were able to use our CNC router to create a base plate with a machined step taken out of the middle. I have not seen the final installation, but just the machined pattern on the disc is a thing of beauty in and of itself!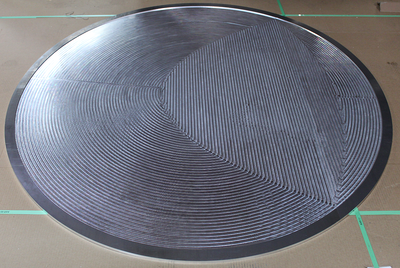 We Love A Challenge
We love working on things like this - unique applications that require a little more than just the standard procedures. Tailoring our process to meet your projects' needs are what we're all about. We consider the parts rolling out of our shop as exceptional as the individuals designing, ordering, and installing them.