We frequently work with clients in the marine industry, and our featured project this month highlights the capabilities of our routers with a client in the marine world. We recently started working with a fishing hardware supplier in Alaska, and his projects involve some pretty unique parts.
Using several passes with the router, we cut out this giant sprocket from 1" thick T6 6062 aluminum. It's a thing of beauty to hold in person: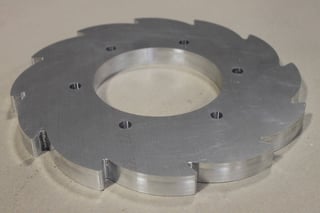 He needed a few other parts that utilize our aluminum router cutting table, and these are a pair of what look like giant gears. I'm not sure of the end use, but it makes life easier for fishermen in Alaska: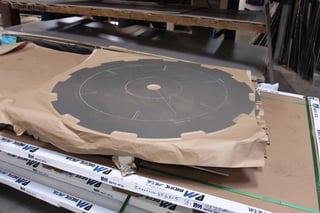 In addition to cutting, these parts required an etching (the white lines pictured above). Our router has an auto-select spindle that will automatically swap bits and tools, depending on the program and the part being worked on. For boat kits, the first pass made by the router is a permanent marker that writes the part numbers and instructions for brake work, should forming be required.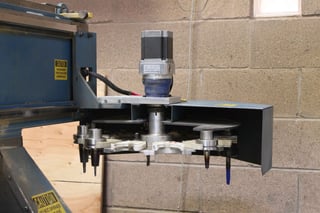 This customer also needed precision cut parts in stainless steel. For that, we turned to our laser tables to cut out the parts. He liked the convenience of being able to order all his parts from the same shop, which saved him time, eased the hassle of working with multiple suppliers, and money on shipping.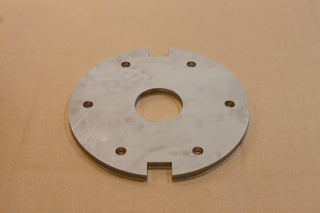 As any mariner knows, salt water is one of the most corrosive environments out there. These aluminum alloys were selected for their resistance to that corrosion, as they need to hold up under constant rigorous use in extreme conditions.