This week at the shop we got the opportunity to make these large aluminum parts. This is 1/4" thick aluminum that is about 10 feet long and 1 feet wide.
How we did it:
Cut material using 6kW fiber laser
Special edge rounding machine to smooth edges
Bend material with 12 foot wide, 230 ton CNC press brake
Deliver to happy customer!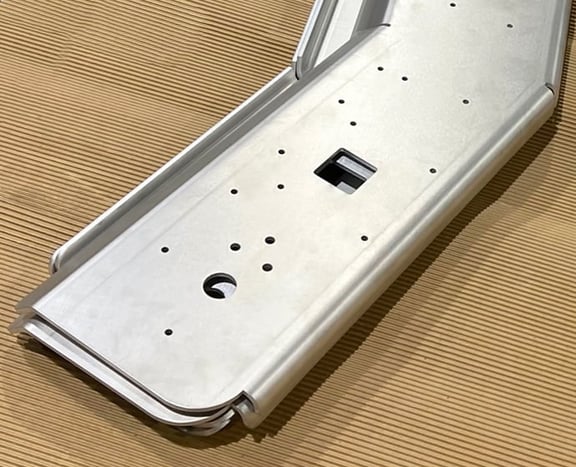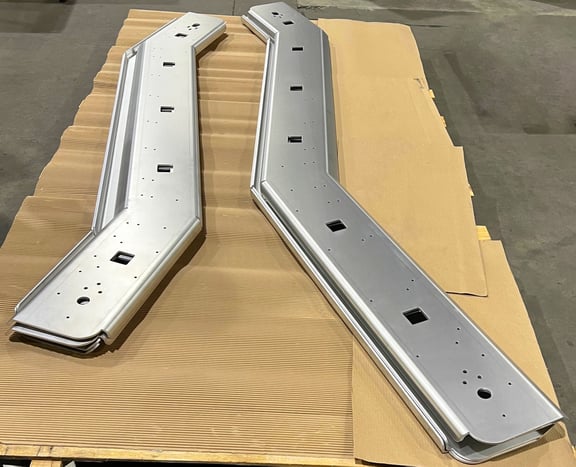 Contact us now to learn what NaiMor can build for you!