Aluminum boats are a versatile choice because they serve a wide variety of people. People from fishermen to law enforcement use these types of boats for fun and professional activities, making aluminum boats a very lucrative niche to enter.
As your company manufactures aluminum boats, you have plenty of parts to deal with when it comes to running your business. You have your basic design, but now it's time to start focusing on producing high-quality aluminum boats of all sizes and specifications to fit the needs of your clients.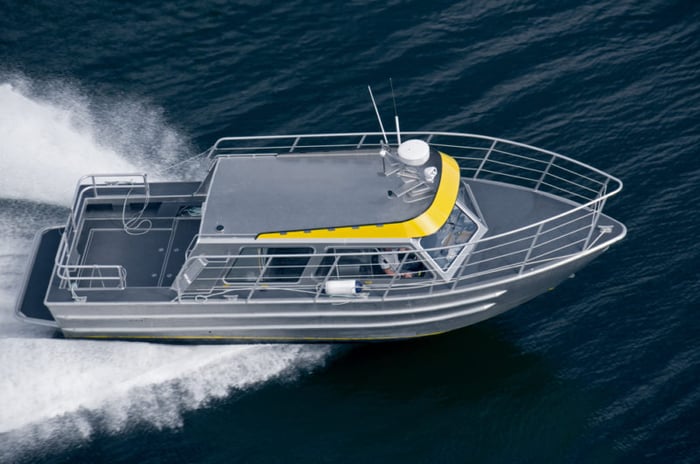 Aluminum Boats: 4 Things To Keep In Mind
When considering how to best design and manufacture your aluminum boat, keep these four factors in mind to maximize your time and money.
1. Quality
To compete with other welded aluminum boat manufacturers, you must have a high-quality product. To do so, you need to keep two things at the top of your priority list: usability and material durability.
A good, quality boat is one that offers the buyer the usability that they need to make a purchase worthwhile. This means that it needs to perform without flaw on the water, no matter whether it's a small fishing boat, flat-bottom boat, or fast jet boat. Your design plays a large role in making sure that your finished product meets the expectations of buyers.
Material durability is another factor that will come into play here. You should only use top-quality metal and other materials in the manufacturing process. Great quality materials equate a product that lasts a long time for buyers, even under harsh conditions and continuous use. This can be a large draw for buyers who are tired of purchasing what they think are durable products that only last for half of the amount of time they expect it to last.
You may be tempted to cut your manufacturing costs down by using a less expensive material, but it's never a good idea to sacrifice quality. Buyers are willing to pay extra for quality materials that withstand the elements, transportation, and lots of use during boating season. Customers are less forgiving when they don't receive the quality they paid to receive.
2. Popular Sizes and Specifications
Some of the most popular sizes for aluminum boat manufacturers are 12- and 14-foot boats, but you may find that you can add a nice variety of sizes to meet the needs of your buyers. When it comes to the different specifications, include features that you know are popular and support the type of boat you're manufacturing. For instance, fishing boats aren't complete without slots for fishing poles, bait storage, and a well for storing caught fish. Don't forget rugged and comfortable aluminum seats for fisherman to sit in as they wait to catch the big one.
3. Research and Respond
Always do your homework. You may have an excellent design that looks great on paper, but if it doesn't meet the needs of your target consumers, it may not sell very well. Explore what's already out there and pinpoint how your design meets the needs of buyers to separate yourself from the crowd of other aluminum boat manufacturers. Look at your competitors to see what features and specifications they offer, and then evaluate how you can kick that up a notch.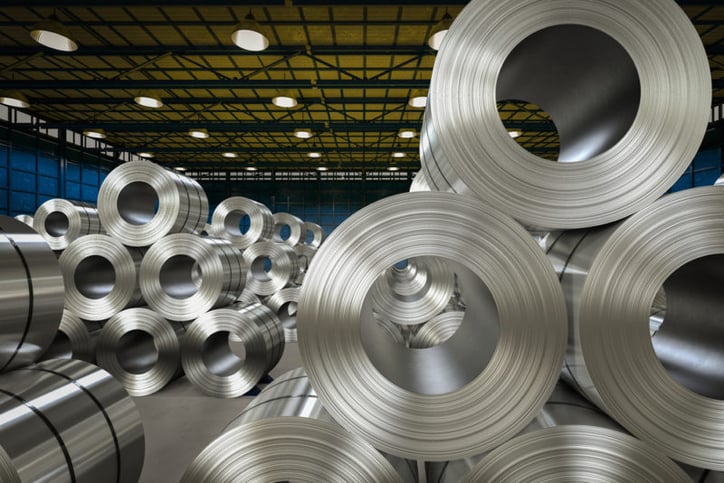 Anticipate problems and be prepared to solve them. Boat owners are a very loyal group once they find a brand they like, and also know that boat maintenance can be a headache. Keep this in mind when you evaluate your design. How easy will the upkeep and maintenance be with your current boats? Will it be easy to perform checks for leaks or conduct repairs on bare aluminum spots?
4. Personalize Designs
Create an easy way to personalize your boat design for your buyers. For instance, one of the reasons why aluminum boats are a popular choice for boaters is the lighter frame allows for a faster ride and ease of transport. A boat owner may want a particular motor for their boat or a type of trailer for transporting the boat behind their vehicle. Making your boats more customizable than most fiberglass boats is a nice selling point.
Professional Aluminum Boat Manufacturer Assistance
Whether you're looking to enter the realm of aluminum fishing boat manufacturers, aluminum flat bottom boat manufacturers, or some other boat design, Naimor can help you with producing your design. It doesn't matter what the size or specifications of your aluminum boat, we can assist you with producing a quality and cost effective product out of affordable and durable material.
Contact us today to discover how we can turn your designs into reality.